This week's Addicted to Fitness features a highly anticipated conversation with fitness expert Trevor Anderson. The short list of Trevor's (also known as TA) fitness credentials include former pro football player, TRX & Under Armour Master trainer, golf fitness expert and owner of the Better Everyday Performance Institute in Orlando, Florida.
Trevor was the instructor at a TRX suspension trainer certification course Nick recently attended and after completing the course, he knew he wanted Trevor on the podcast. Below are a few highlights from their conversation, but make sure you listen to the entire interview to get all the helpful fitness tidbits Trevor shares.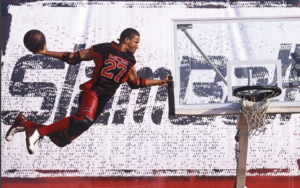 TA began playing sports at a very young age – started playing soccer at 6 then picked up football, baseball, basketball, track

His dad was his first coach and taught him the importance of full range of motion and proper technique

He works with everyone from hall of famers to beginners and believes in the unifying concept that if you can move better you can play better

He has become infatuated with movement as it relates to performance – believes strength is important for durability but proper movement is the foundation

He believes mental conditioning happens during physical conditioning – regardless if you're a pro athlete or office worker, you need to get comfortable with being uncomfortable

TA has discovered it's hard to convince pro athletes to recover, but he insist they take time to recover in order to maximize each workout

Recovery tactics he recommends include: movement prep (foam rolling + active stretch), TheraGun (industrial strength handheld massager), compression therapy, ice (if it helps)

The aspect of training he is currently most interested in is developing stability – he has developed a dynamic stability program that turns on specific "switches" in the body through stability, then mobility, and finally coordination

He believes trainers need to focus on fundamentals to get the highest level of success from the people they're working with: "We need to make sure we get people on the right page with their body, for what they need for them, not for what we think will look cool on instagram"

At the end of the interview TA encourages people to be impulsive about their fitness- most people wait for the perfect storm to start their fitness plan, which allows for time to create excuses.
Make sure to follow TA on social media at @ta2claps, which thanks to this episode you now know the story behind. You should also check out his website bettereveryday.me especially if you're interested in his online training program and certification courses. If you live or are visiting the Orlando area, check out Better Everyday's website and Facebook page.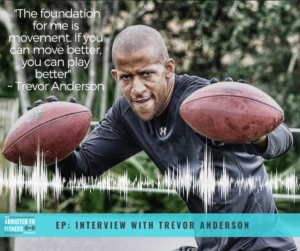 Don't forget to check out our Shop page for several ATF approved Amazon products and links to the podcast's great affiliates Stick Mobility and The Hemp & Coffee Exchange.
Last but not least, please give the podcast a rating and review in iTunes or the Apple Podcasts app. Presh!
Episode Links
Apple Podcasts: https://itunes.apple.com/us/podcast/addicted-to-fitness-podcast/id1121420986?mt=2
Spotify: https://open.spotify.com/episode/5ywxwQmS4ZjWRWYQ7oGw5o?si=NA6PCdtFRVKcFRP_42ETcw
Soundcloud: https://soundcloud.com/nick-burch-702220833/an-interview-with-certified-1