Shannon and I are becoming more and more aware of the importance of mobility and stretching to overall fitness. Two particular parts of the human body that are often neglected when it comes to stretching and mobility are our feet.
I've learned from my preferred exercise discipline, boxing & kickboxing, that proper movement starts from the ground up. Shannon has also learned through her yoga teacher training that connection with the earth with one's feet is a reoccurring theme in many yoga sequences. Our realizations is one of many reasons why I was very excited when the guest on this episode of Addicted to Fitness reached out to me on Facebook.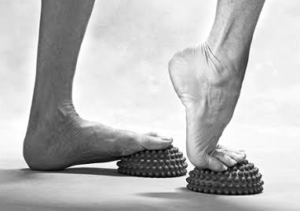 Emily Stein is a certified personal trainer, Yamuna body rolling practitioner and foot fitness expert. She was introduced to fitness, specifically foot fitness, when she started dancing at young age. Later on in life, she discovered Yamuna body rolling. Emily's quick definition of Yamuna is yoga/massage/exercise on a ball. The training/treatment she provides has helped golfers, tennis players and runners stretch & strengthen their muscles which can reduce their likelihood of injury.
Emily is also skilled in active isolated stretching. This form of stretching is muscle specific and includes short periods of movement. Emily believes that this dynamic form of stretching is more beneficial because it works with the body's natural movement. These areas of expertise have helped Emily develop the belief that soreness isn't necessarily the sign of an effective workout routine.
If you're interested in working with Emily, you can contact her via email emily@rollforfitness.com. She does offers Skype sessions for able bodied individuals. You should also check out her website, rollforfitness.com, for links to her other social channels.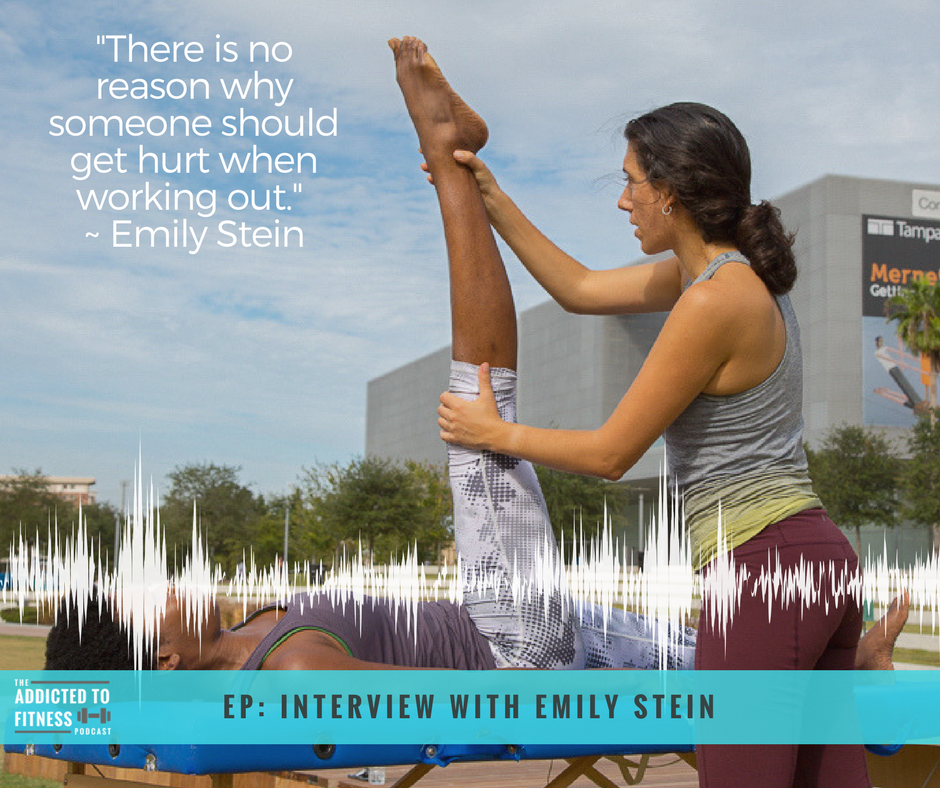 Please feel free to drop us a line on the Addicted to Fitness podcast Facebook page. You can also let us know what you think about the podcast by leaving us a rating & review in the iTunes store. Helping us get our rating up can help us reach more listeners.
Don't forget to visit our sponsor's website, hempcoffeeexchange.com, read about their awesome products, and use our exclusive promo code "ATF" at checkout to get 20% off your order.
Episode Links
Apple Podcasts: https://itunes.apple.com/us/podcast/addicted-to-fitness-podcast/id1121420986?mt=2
Soundcloud: https://soundcloud.com/nick-burch-702220833/an-interview-with-stretching
Spotify: https://open.spotify.com/episode/5GvFyQJZ3JiD8f6eDsThOl?si=auWHrYRbS4mueG6U-q8www