Shannon and I inform you about a pair of troublesome health issues that are currently on the rise on this week's Addicted to Fitness, but before we dive into that we want to thank all our listeners for making us a 5 star rated podcast in iTunes and the Apple Podcast app.
Much love to all those who have taken the time to leave us a rating and review. Don't forget that if you leave a rating and review, we'll read your comments on a future episode in our Listeners talk back segment. Don't miss your opportunity to get on the show!
Speaking of the show, let's dive into some health and fitness!
Stick Mobility definitely a part of my morning mobility routine
Training Recap
I've been doing my best to get back into a morning mobility routine. The routine consists of 10 minutes of movements that focus on moving my joints through their full range of motion and lengthen muscles. This is something I need since my client load has increased recently. The rest of my  morning routine include 30-60 seconds of cold shower and 5 minutes of meditation on my Headspace app. This 30 minute routine helps set me up for success on a daily basis.
Shannon performed 1st HIIT workout in months. She's been staying away from these types of workouts recently because of the time & energy that nursing requires. But now that Ella is more interested in solid foods, she can add these back in. Speaking of Ella, chasing her around, which requires a lot of getting up and down, along with her recent HIIT workout has left Shannon's legs pretty sore. All more reason for her to continue her multiple yoga sessions to maintain her mobility.
The way we stay active has definitely changed since we've had Ella, but we know it's important now, more than ever.
Inactivity raises to "pandemic" level worldwide
Both Shannon and I heard multiple news stories in recent weeks about the rise in inactivity levels worldwide. The story broke after a study was released by the Lancet Global Health journal. The study gathered data on nearly 2 million people from 168 different countries. Essentially the study showed that despite public health campaigns, inactivity is increasing worldwide.
The World Health Organization's (WHO) standard for activity each week is at least 150 minutes of moderate-intensity or 75 minutes of vigorous-intensity physical activity. Studies have shown that not reaching these minimums could put people at greater risk of developing cardiovascular disease, Type 2 diabetes, dementia and some cancers.
Based on the study results, there has been no increase in activity levels worldwide since 2001. The study also tells us that the inactivity levels of individuals in high-income countries increased 5% between 2001 and 2016. These results make sense when you think about how people in these countries have the ability to lead a more sedentary lifestyle whether it be at work or at home. The only region of the world that has experienced a decrease in inactivity levels is East and Southeast Asia. The percentage of adults with insufficient activity levels in that region dropped from 26% in 2001 to 17% in 2016.
According to an article published on CNN.com, experts believe that encouraging/mandating people to exercise isn't working. They believe that demonstrating simple lifestyle changes (e.g. taking the stairs, mowing your own lawn, eat out less, etc.) are more likely to help individuals increase their activity levels than just suggesting going to the gym several times a week.
Hopefully, this podcast provides you with ideas and inspiration you can use to help maintain a healthy level of activity. If you ever need any suggestions, please reach out to us. We're always thinking of new ways to stay active.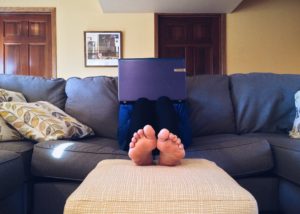 Why STDs are on the Rise
In September of 2017, the CDC stated that more than two million cases of chlamydia, gonorrhea and syphilis were reported in the United States in 2016. This was the highest number ever reported, according to the annual Sexually Transmitted Disease Surveillance Report by the CDC.
This report has recently hit the mainstream media because both Shannon and I heard about it from two different sources within the last few weeks. I even heard Dr. Drew Pinsky, former host of Loveline, comment on a podcast about how millennials aren't being educated on the importance of safe sex.
Another article from The Economist paints an even scarier picture of the STD situation in the US. According to that article:
Between 2000 and 2016—the latest year for which data are available—rates of chlamydia rose by 98%. Rates of syphilis, which public-health researchers once thought was on the cusp of eradication, have shot up fourfold. Rates for gonorrhoea dropped 24% between 2000 and 2009, but have risen by 48% since then, more than countering the previous fall
This was shocking to both Shannon and I because during our teens and 20s, safe sex seemed to us to be a highly publicized topic. Shannon stated that the need for education at that time could have been in response to the mainstream sexualization of both men and women. You have to look no further than Madonna or Prince to see examples of what I'm talking about.
We feel that this rise is probably linked to the fact that kids are being inundated with highly sexualized media at younger ages. Smartphones and social media make it easier for kids to be influenced by this type of material, and unfortunately, there doesn't seem to be an equal amount of education about safe sex. In fact, according to The Economist article referred to earlier, public spending on STD prevention has fallen by 40% in real terms since 2003 in the US.
This scary health trend led to Shannon and I to reminiscing about our respective conversations about the birds and the bees. We also discussed how we plan on educating Ella on sex and other related topics. Make sure you listen and provide feedback on our potential teaching methods. Always love to get advice from seasoned parents.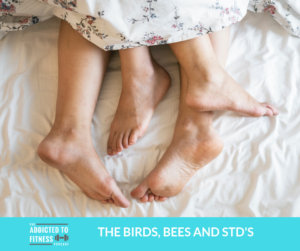 Thanks for checking out this week's episode. As always, please show us you liked it by sharing it with friends and leaving that rating and review! If you're interested in the products we use, visit our shop page to check out our ATF affiliates, Stick Mobility & Hemp Coffee Exchange, and our ATF Approved items on Amazon with our special ATF link here.
Episode Links
Apple Podcasts: https://itunes.apple.com/us/podcast/rising-health-pandemics-inactivity-and-stds/id1121420986?i=1000419441043&mt=2
Spotify: https://open.spotify.com/episode/7rIXulUH0gXBIG2ZmoDtaX?si=WwSYVewmQs-mKzMcRAqFMw
Soundcloud: https://soundcloud.com/nick-burch-702220833/the-rise-in-inactivity-and